# Changing your Username and Password
Last updated: 14/06/18 at 14:09
Changing your username and password in Expression Engine is a really simple process.
First login to the CMS with your current password and then select your username that appears in the pink strip on the right hand side.

This will lead to your personal account.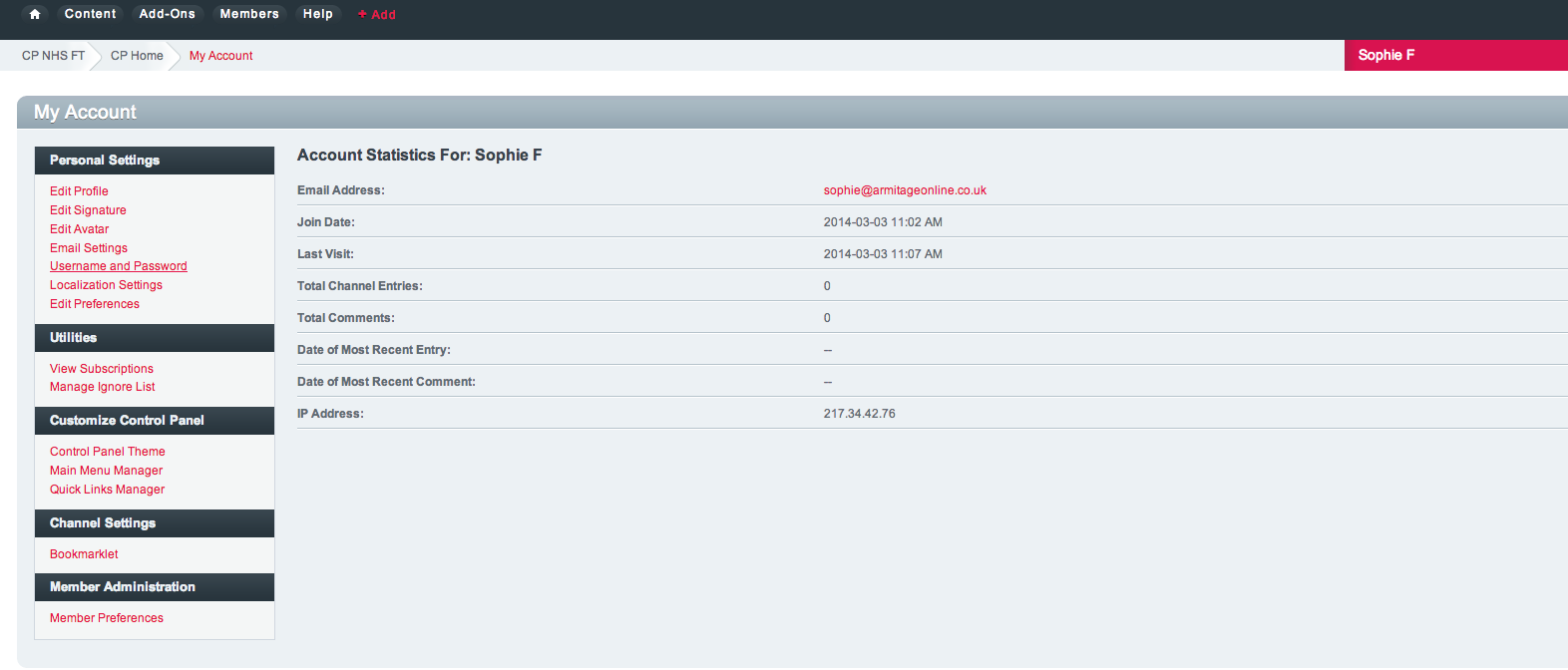 In the menu down the left hand side you will see a list of personal settings where you are able to select 'Username and Password'.

Here you can change your Username and Password. Remember you will need to enter your old password, and don't forget to click update to save!
You will now be able to log out and back in with your new password.