# How do I configure Mac Mail to work with my Exchange Mailbox?
Last updated: 15/08/18 at 20:38
PLEASE NOTE: Mac Mail only allows mailboxes up to 2gb in size
https://discussions.apple.com/thread/2555948?threadID=2555948
1. When Opening Mac Mail for the first time you will be greeted by the below screen. If not, you can create a new mail account from the Mail Preferences menu (keyboard shortcut ⌘,).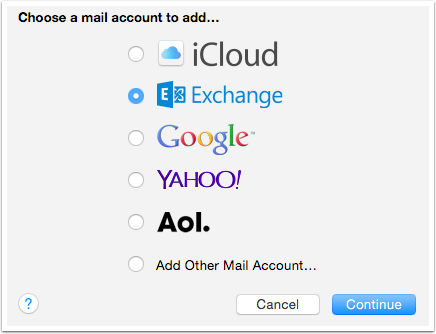 2. Here you will need to input your personal details: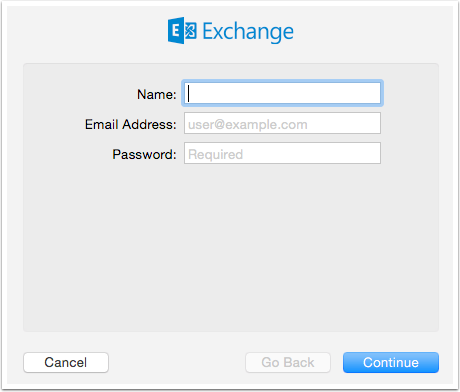 Name: The Name you wish to have displayed on your emails
Email Address: Your email address
Password: Your email Password
3. Accept the certificate warning.

4. Confirm the account and server settings.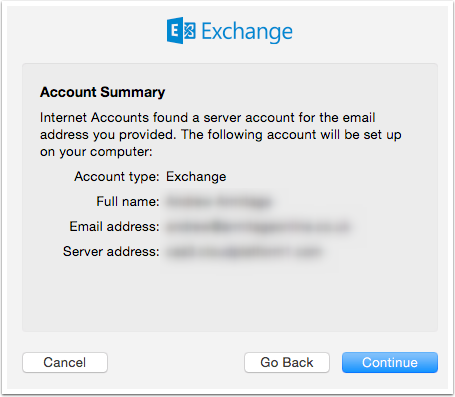 5. Choose the services you want to be able to use with your Exchange account.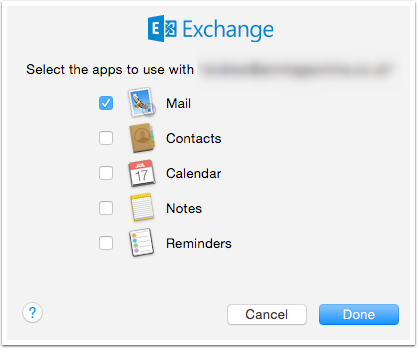 Mac Mail only provides basic Exchange Support and will not provide full functionality for the Hosted Exchange Environment as it cannot synchronise Calendars, Contacts, Tasks or Rules.
Although supported, a lot of the primary functionality in Hosted Exchange mailboxes is not accessible via Mac Mail and as such we would always advise the use of Microsoft Outlook for Mac.