# How do I configure Outlook to work with my Exchange Mailbox on my PC?
Last updated: 16/08/18 at 09:45
Our Hosted Exchange mailboxes are designed to set themselves up automatically. This requires certain DNS records to be applied to your domain name which we'll normally do on your behalf, but if you're having problems setting up Exchange in Outlook, then please raise a help request and we'll be pleased to offer some guidance.
1. Browse to the Windows 'Control Panel' and select 'Mail/Mail (32-bit)'. Click on Show Profiles.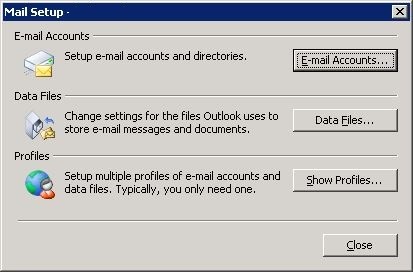 2. Select the option 'Prompt for a profile to be used'.
3. Select 'Add... ' and input the full email address of the user, or something descriptive such as 'John - Exchange' and select 'OK'.

4. Enter your information and click 'Next'.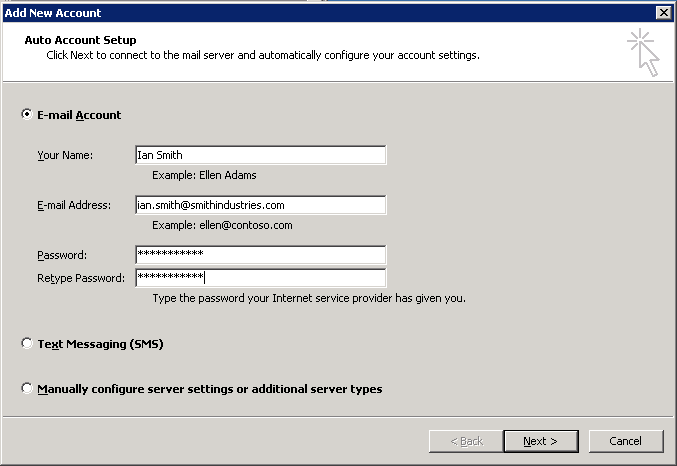 5. You may be prompted to allow 'redirection'. Click 'Allow' and check the box that says 'Don't ask me about this website again'.
6. If the details provided are correct and autodiscover has been set-up correctly then you will see the confirmation screen. You may also be asked to re-enter your email address and password to complete the account setup.