# How can I view a colleagues calendar using Hosted Exchange on my PC?
Last updated: 18/11/18 at 21:57
Hosted Exchange allows you to share each others calendars to allow you to coordinate meetings and each others schedules.
Both calendars need to on the same domain name for shared calendars to work.
1. Open your Outlook calendar (note images show Outlook Office 13).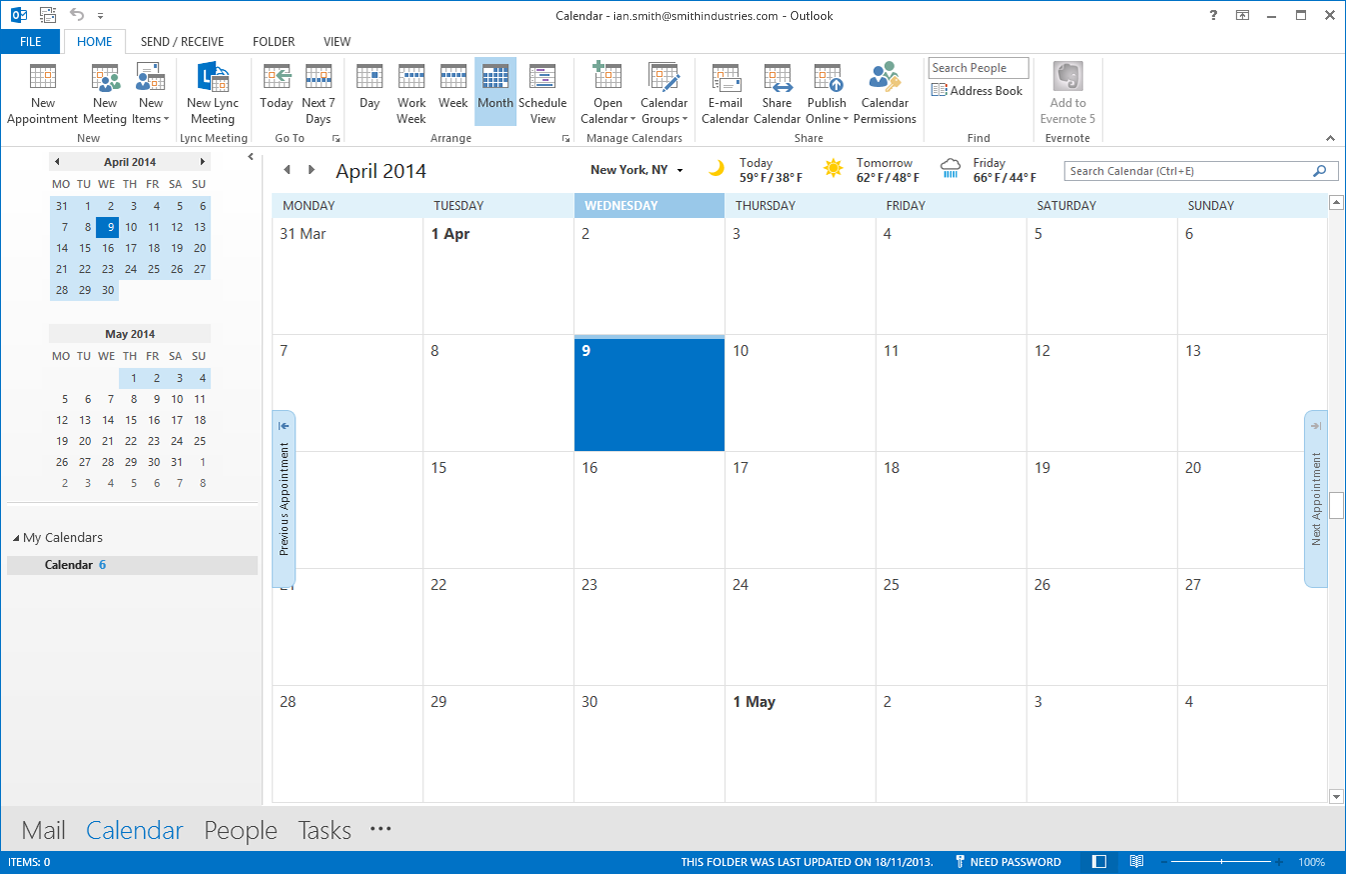 2. Select the "Share Calendar" Icon on the Top Tool Bar. This will open up an Invitation Message much like an Email or Meeting Invitation Message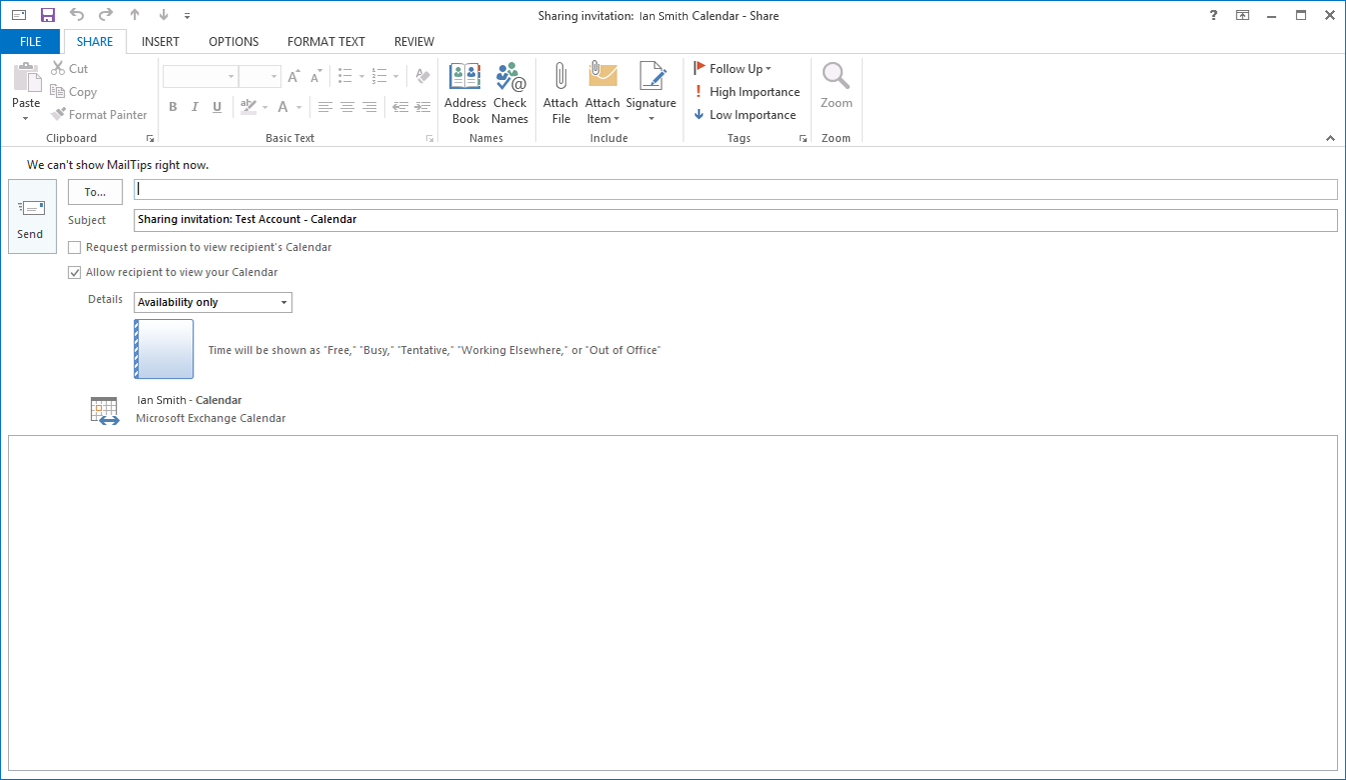 3. Simply add whom you wish to Share the Calendar with as a "To" Contact.
4. Next you can change what authority the Recipient can have;
Availability only
Limited details
Full details
If required you can add a message to your invitation prior to sending.
5. To complete the sharing click "Send".