# Setting up a Hosted Exchange mailbox in Android
Last updated: 28/11/18 at 13:46
This article uses images taken from a Samsung Galaxy S3, so some of the screens on your own device may differ slightly. If you need to manually set up the account, please proceed to step 4 to see the required settings.
1. To get started, head over to the settings page and look for Accounts.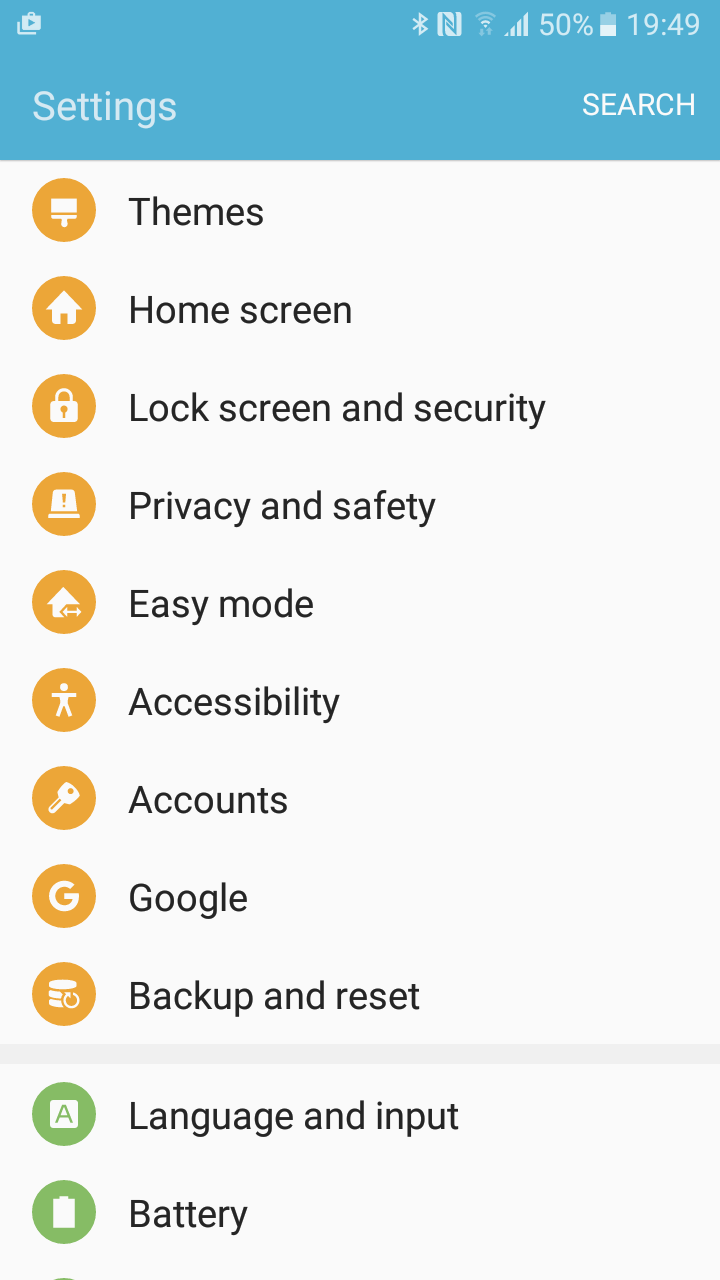 2. Choose Add Account to create a new mailbox on your device.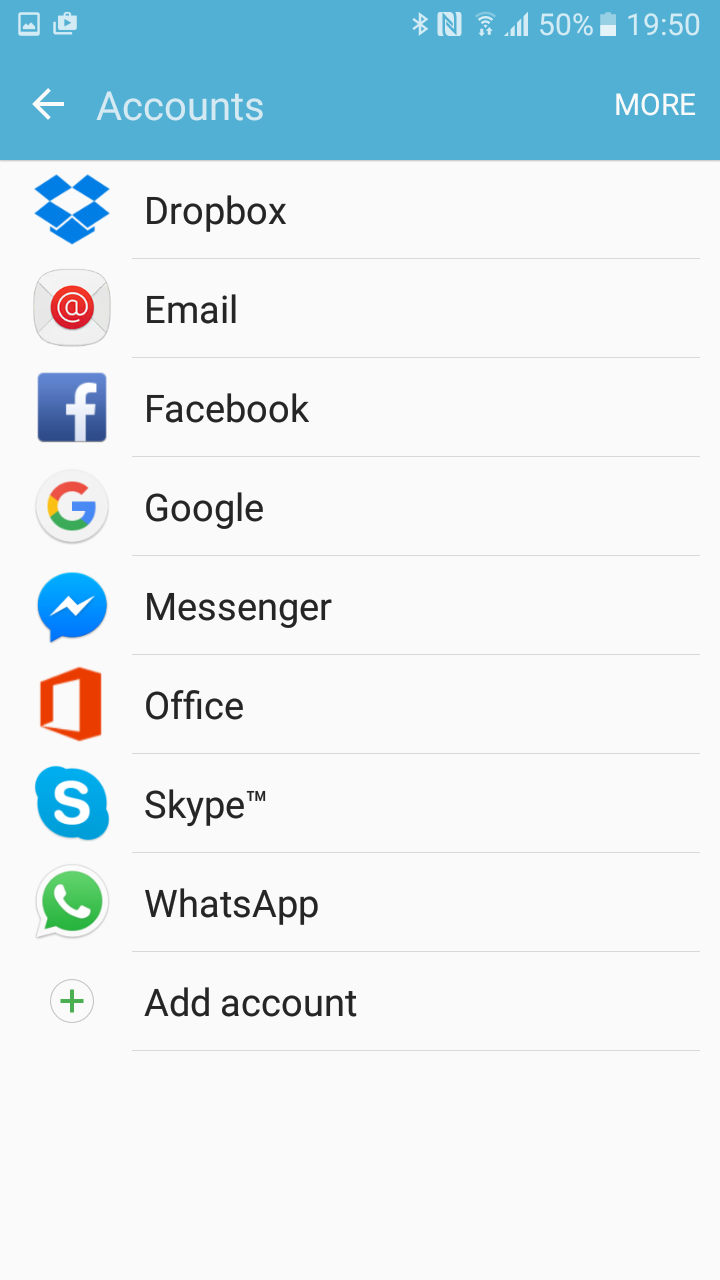 If you can't see an option for Exchange or Exchange Active-Sync, choose the Add account option again. Note, there are 2 options in this view for Exchange. The one we want is Microsoft Exchange with the blue 'E' icon.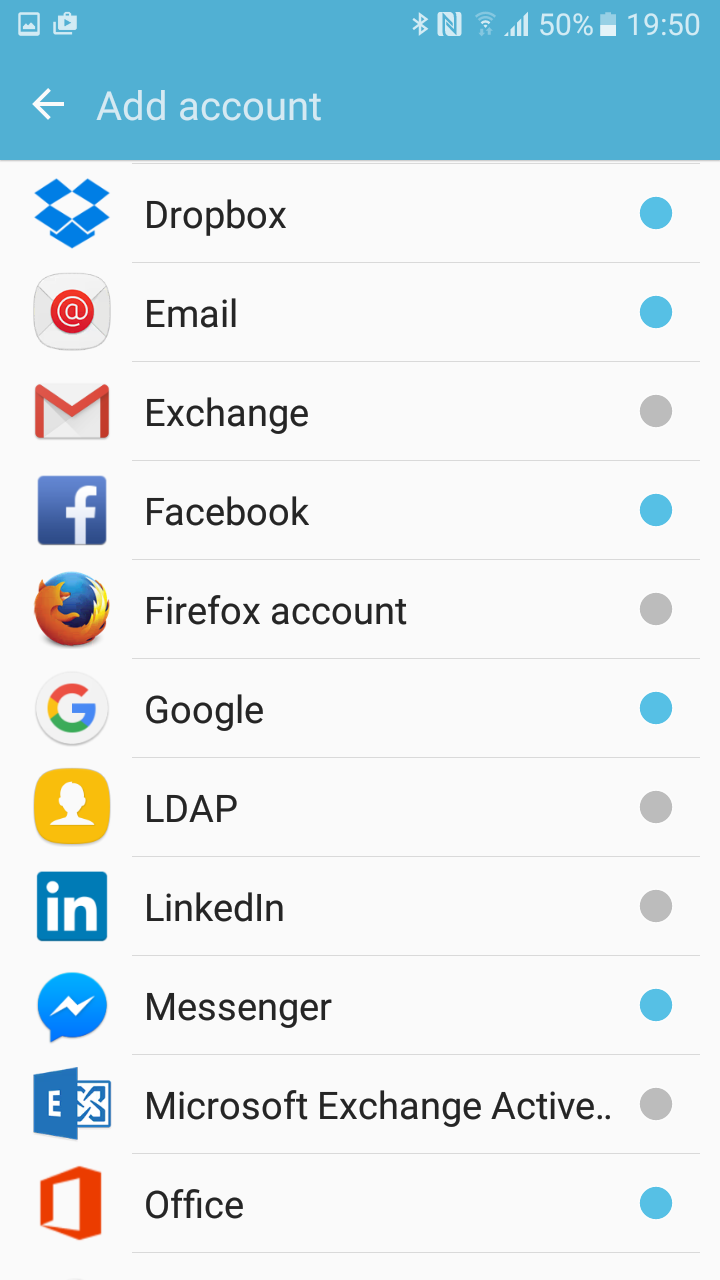 3. The next screen will ask for your login details. Given the way Exchange is configured, you shouldn't need anything more than your email address and password.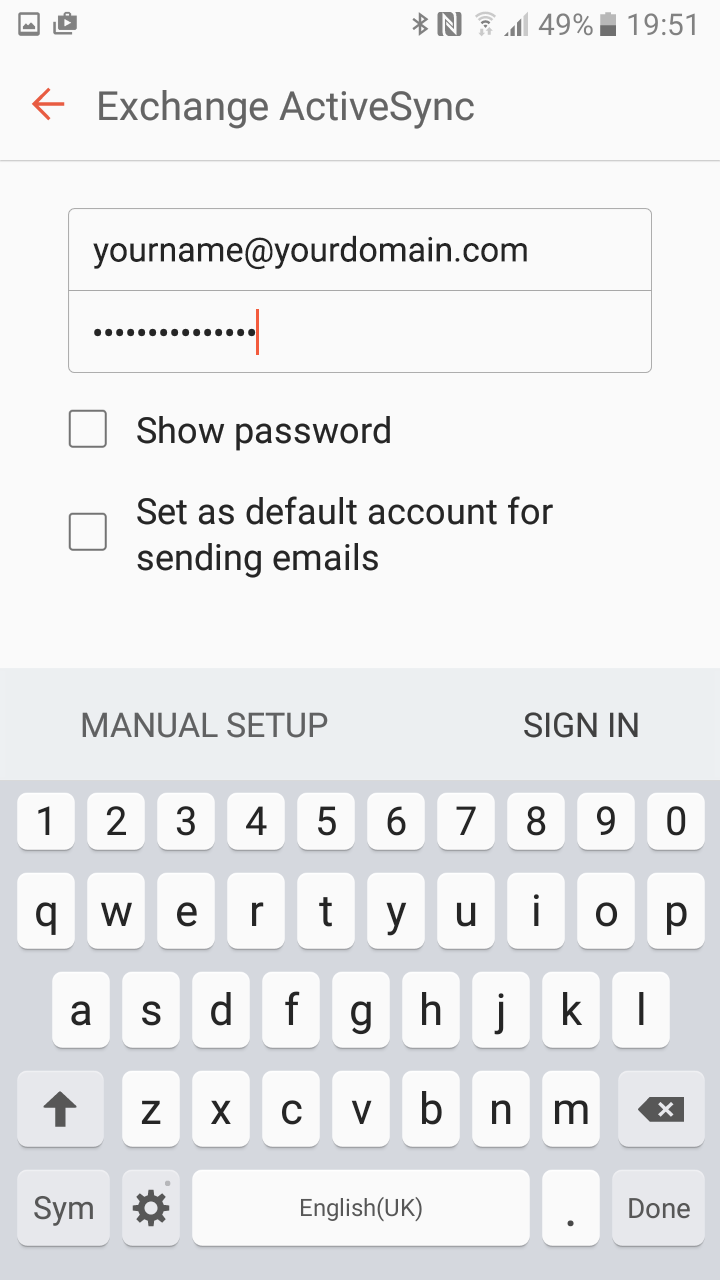 If this is your only email account, or you want it to be the default account on your device, check the box.
When you press Sign In, you might be prompted (at least once) to activate your email app or agree to certain app permissions on your device. Press OK to continue.
4. You should see the settings for the account on screen while the configuration is completed.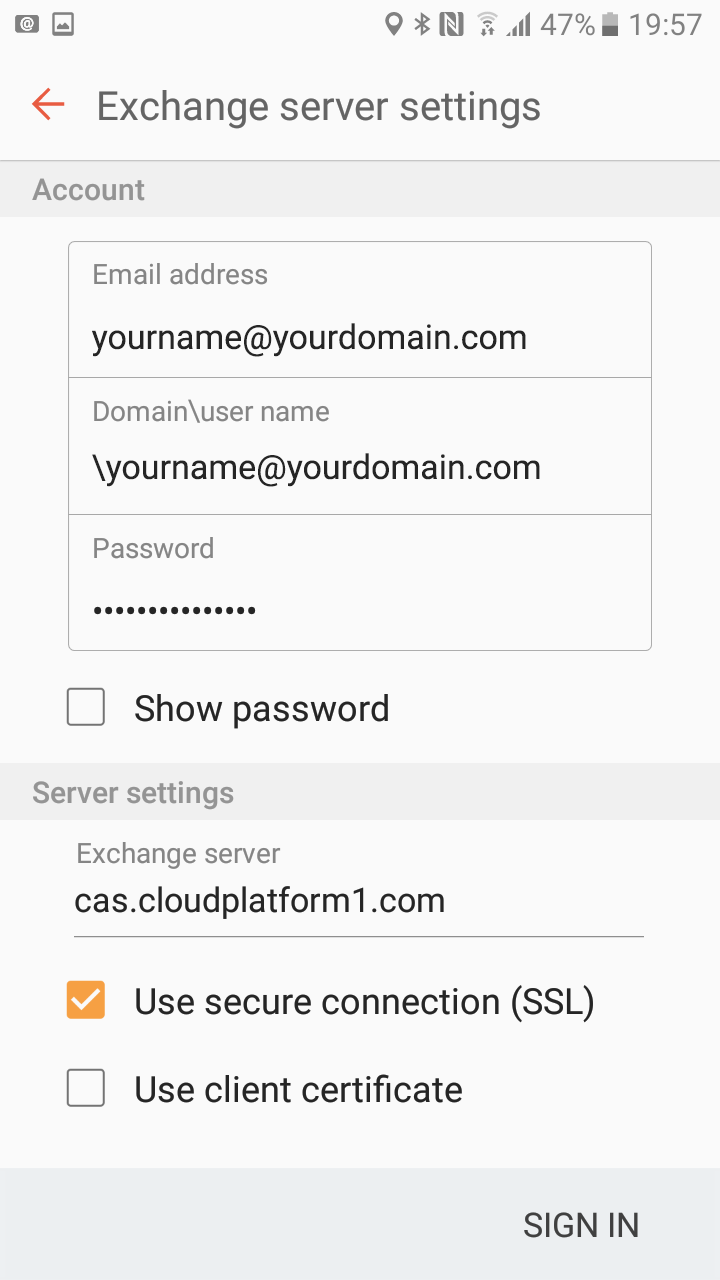 If you don't see these settings displayed, or you need to manually configure the account, these are the settings you need to do so, replacing with yourname@yourdomain.com with your own full email address. There is no value for domain for the domain\user name field, so this is represented with a single '\', followed by your email address again.
For Exchange 2016, the server name should be activesync.giacomcp.com.
For Exchange 2013, the server name is cas.cloudplatform1.com.
Please contact us for confirmation of which platform your email is running on.
5. Your account setup is complete and you should see the following screen while your device syncs with the server. This screen also allows you to decide which features of Exchange you wish to sync (mail, contacts, calendar, tasks).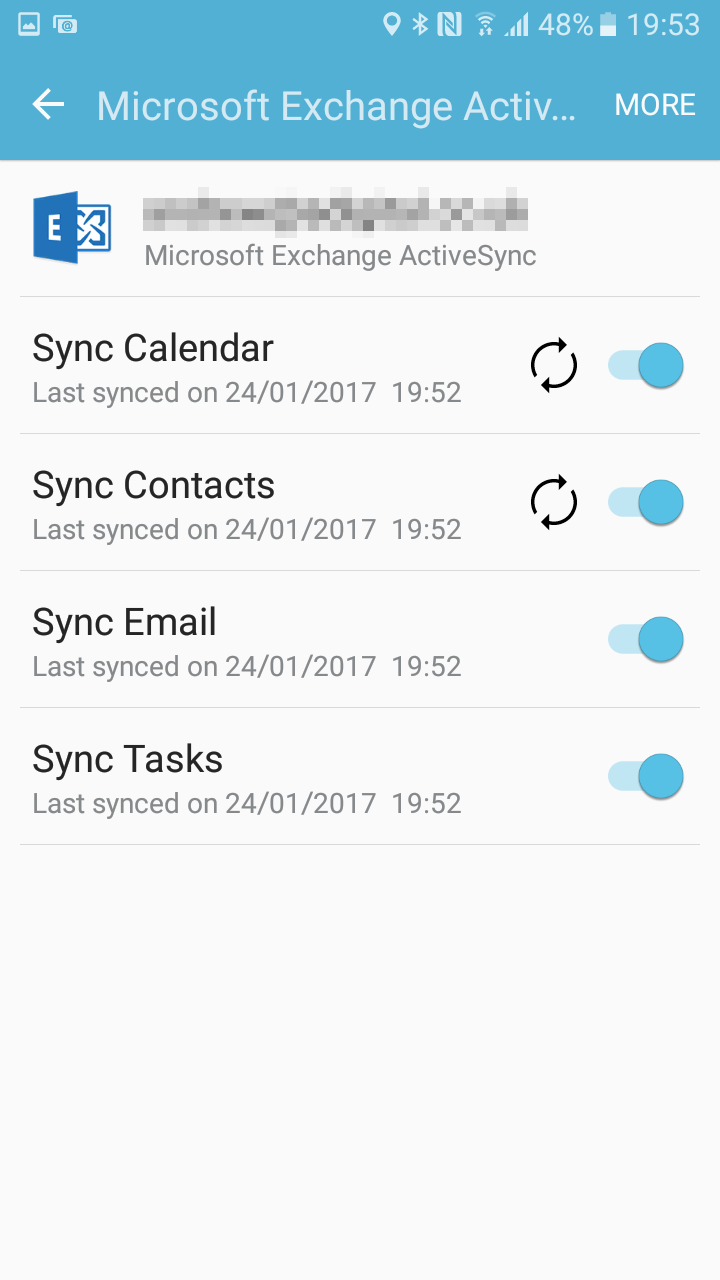 Once complete, you can access additional settings for the account by choosing the settings options from within your devices mail app.