# Setting up an Out of Office Reply
Last updated: 15/08/18 at 21:00
If you're going on holiday or going to be away from work for a period of time, you might want to set up an out of office reply. This is an automated message that you can set for a given amount of time that will automatically let people know you might not be able to reply to their message for a few days.
You can set up your out of office reply from within Outlook itself, or by going to Outlook Web Access.
From Outlook
From the Tools menu, choose the Out of Office... option and choose your required options.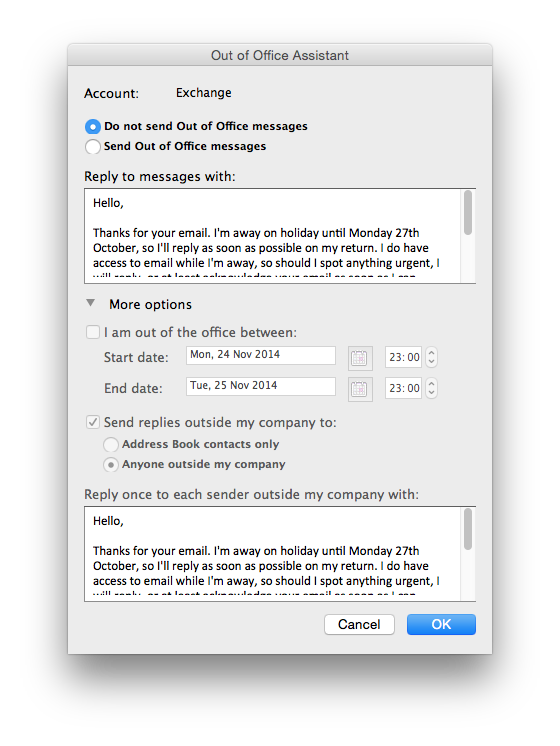 It is still possible to use Outlook while the out of office auto-reply is active.