# Setting up Hosted Exchange on your iOS Device
Last updated: 27/11/18 at 16:04
This article explains how to setup your hosted Exchange email account with your iPhone or iPad. The screen shots are taken from an iPhone running iOS version 12, however the process is not hugely different for older versions of iOS.
1. Go to Settings > Passwords and Accounts
2. Choose Add Account
3. Choose the Exchange Option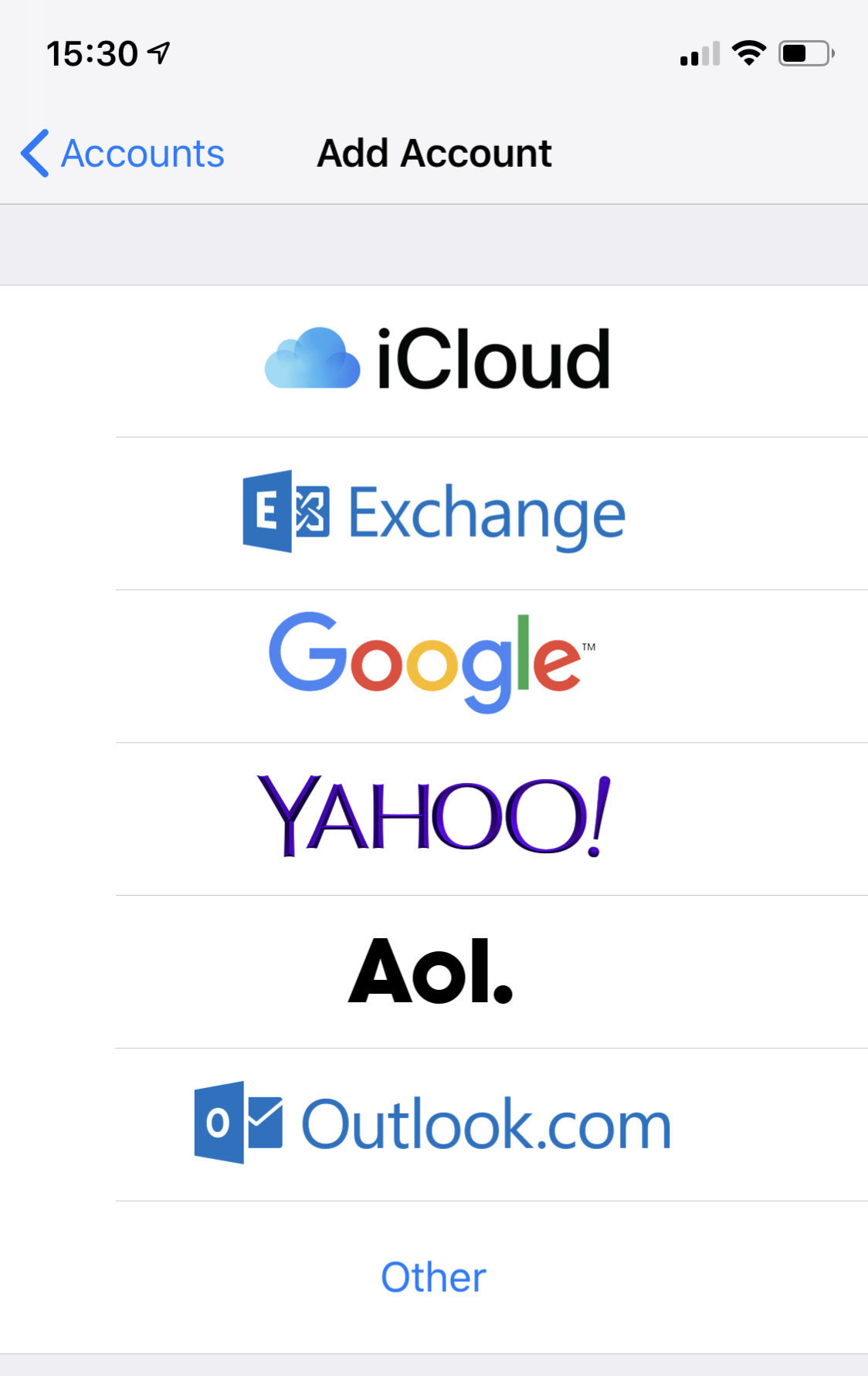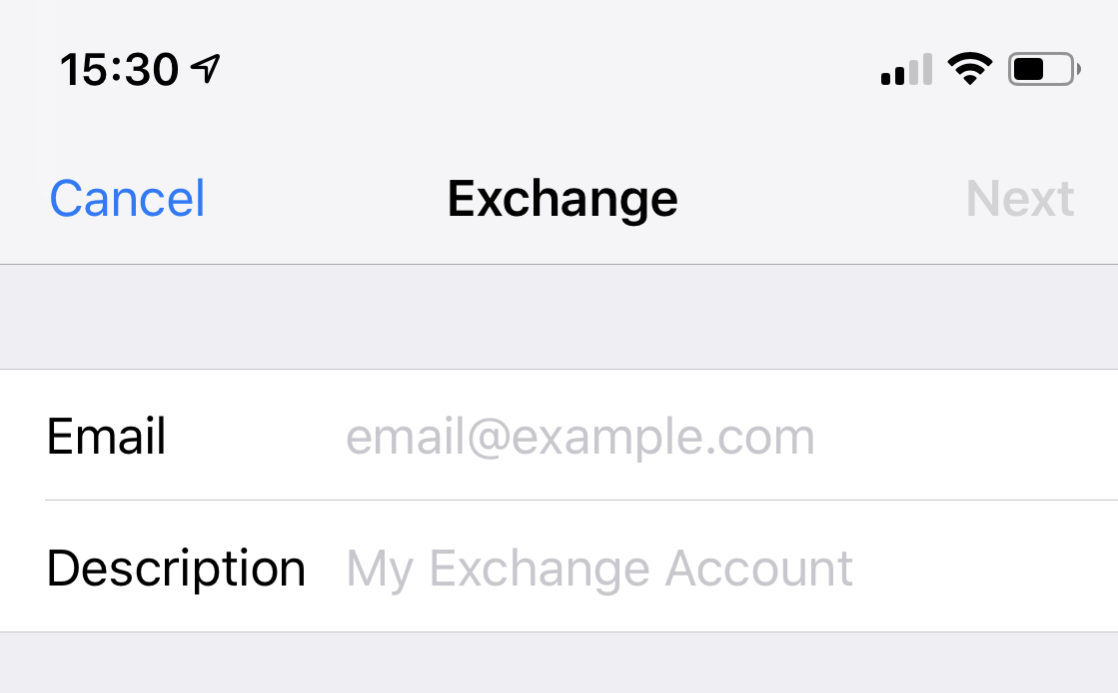 4. Enter your full email address in the email field.

5. Choose a name for your account. This might be "Work Email", or "Exchange" and is a personal reference only.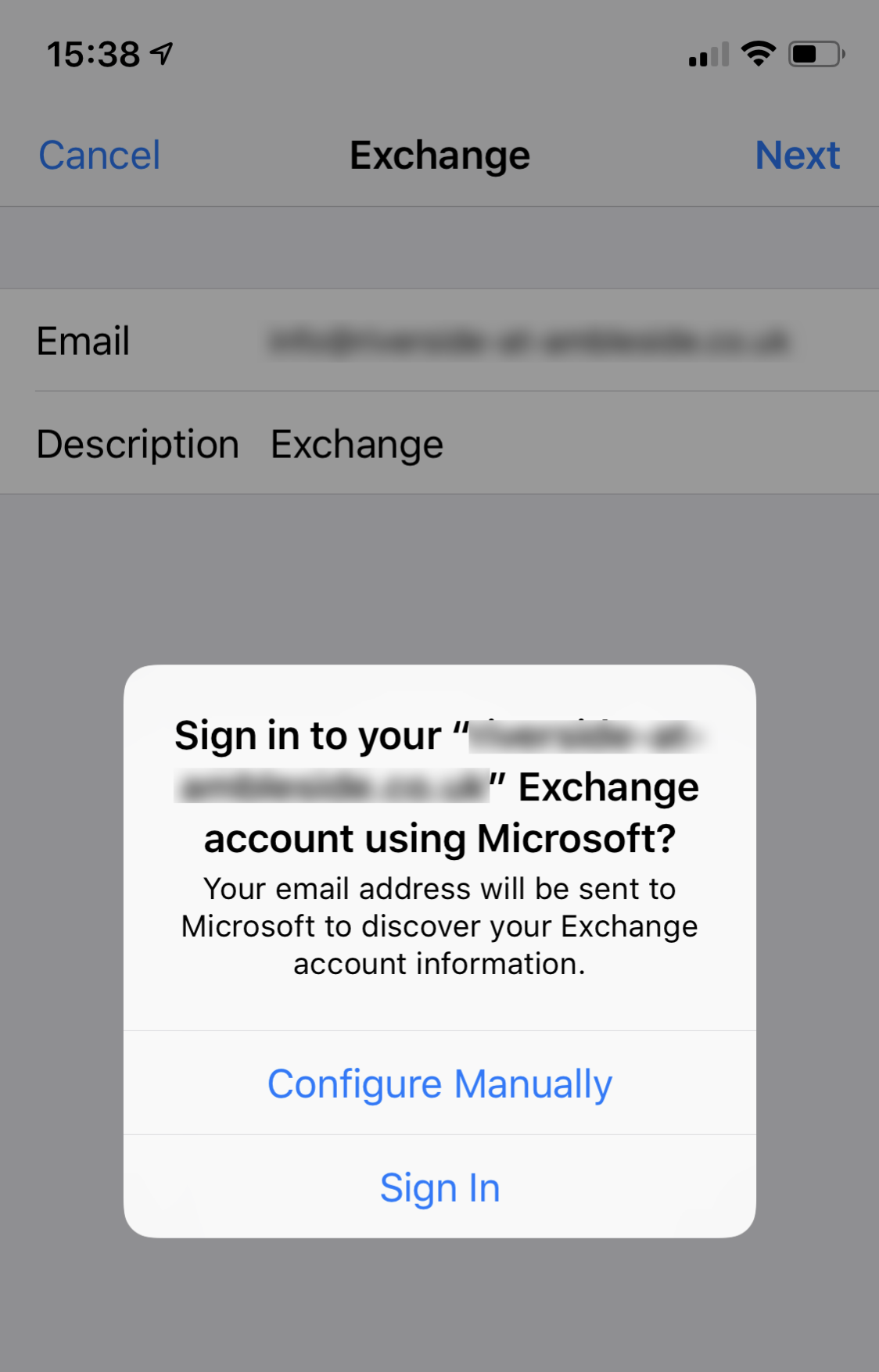 6. You will be presented with a message asking you to sign in to your account. Choose the option to Configure Manually at this stage.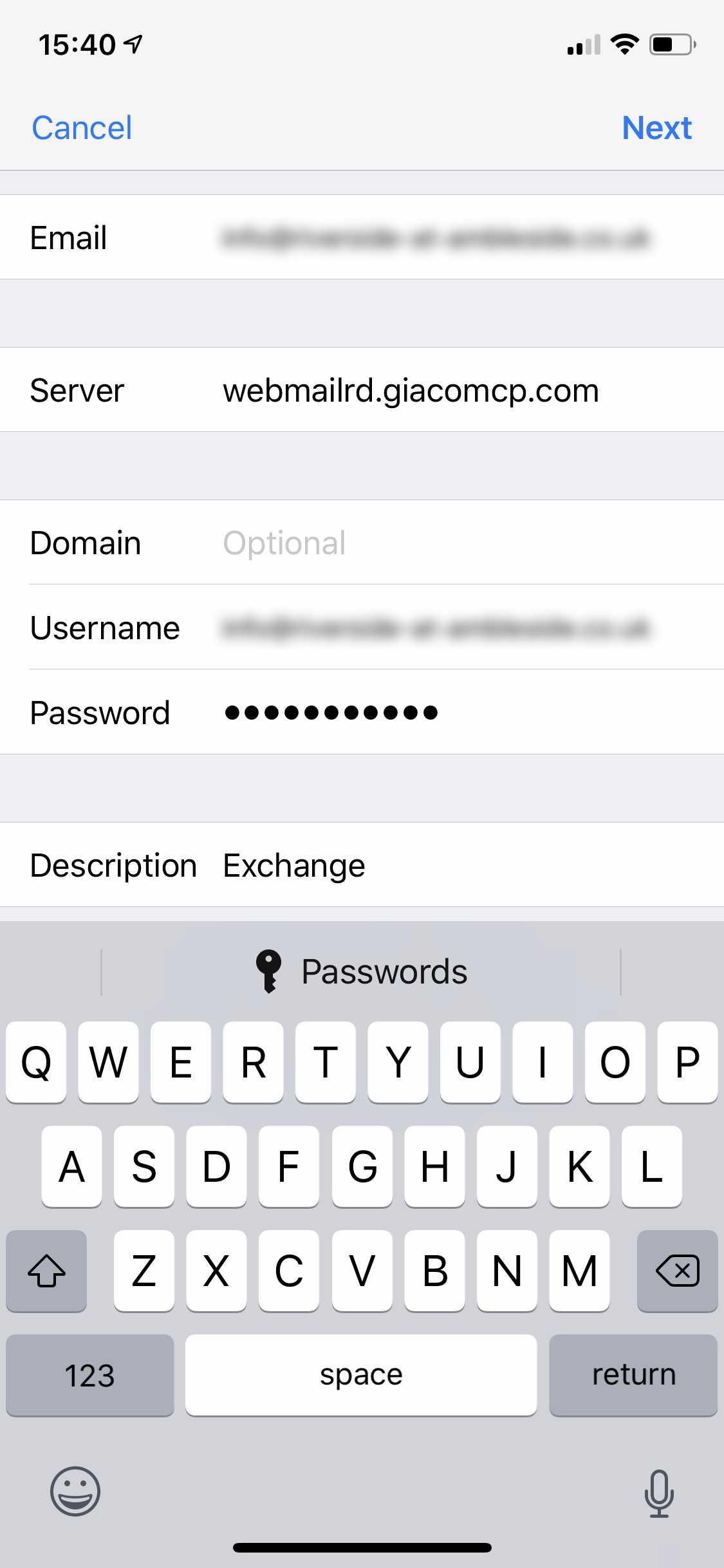 7. Complete the screen by adding the server information.
For Exchange 2016, the server name should be activesync.giacomcp.com.
For Exchange 2013, the server name is cas.cloudplatform1.com.
Please contact us for confirmation of which platform your email is running on.
The username is the same as your email address.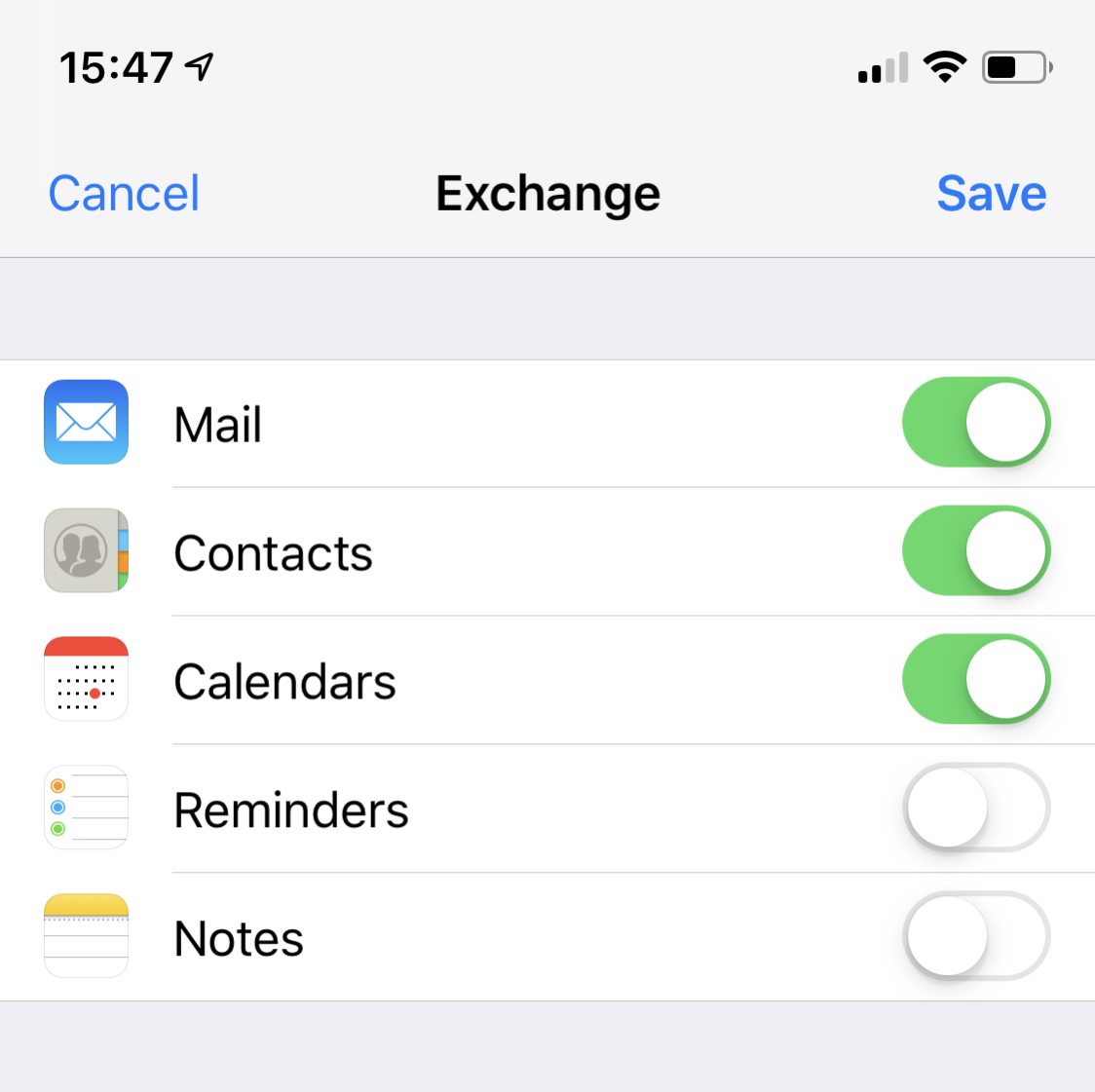 The final confirmation screen will show the options for your account. You can choose which services to sync with your account and these will be kept up to date across all your devices.